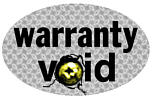 tablehooter links
Here are hyperlinks to other sites about electronic keyboards and synthesizers, sound toys and their modification (circuit- bending).
instrument manufacturers and sources:

This is the homepage of Bontempi/ Farfisa; also some links about their historical keyboards are there.

This is Medeli, a Chinese company that appears to be the genuine manufacturer of many no-name keyboards (including Fujitone and the mysterious brandless "MC" series instruments).

This Chinese manufacturer builds the most noble and stylish looking toy instruments I ever saw (see Cyber Keyboard, Super Jam). Especially they make very impressive toy DJ and tekkno consoles (see e.g. Mix Evolution, AIR-Dance Mixer); despite also their toys have some flaws, Potex seems to be yet the only toy company with the right feeling for the sound and estheticism of the tekkno environment. (Other companies take a plain ordinary toy keyboard with waltz, tango, rhumba, some animal voices and 10 establishment child songs, add a few comic stickers and 4 drumpads with short scratch and drumloop samples to it and call the entire thing something ridiculous like 'My Great DJ Mega Disco Hip-Hop 37-Keys Synthesizer'. Things like that make young tekkno fans rather feel fooled and deterred than making such a tablehooter more appealing to them.)

This is the Chinese manufacturer of the infamous Yongmei and Miles toy keyboards - the undoubtedly worst keyboards of the world (see here and here). Nowadays Yongmei makes beside these horrible yelling squeakboxes even professional MIDI keyboards with LCD and 61 velocity sensitive fullsize keys, but I have not heard any of these highend models yet. (Possibly they contain Medeli hardware. Yongmei proudly adverts them to employ a French PCM sound source.) Their cheaper modern fullsize keyboards seem to be based on similar hardware like fullsize Sankai instruments (like this), but many of these models (see here) still have such severe flaws that they are almost unplayable; mine stank new unbearably of chemicals and were designed to fraud customers by showing far more (identical sounding) sounds and rhythms than they actually have. The newer toy keyboards (see here) of Yongmei seem to be based on My Music Center sound hardware. According to their company description ("about us"), the genuine name of their keyboard factory subsidiary seems to be Meisheng, which uses only imported ICs and makes no own one.

Funny is that there is even a voting on their site to rate the quality of their keyboard models, thus when you feel hoaxed by them, don't hesitate to set your checkmark accordingly. (But I don't know if they anyway cheat with their rating, since in reality the quality of many Yongmei keyboards is so ridiculously lousy that it is hard to believe that these got a majority of positive votes at all.)

Here you can download manuals for some Casio keyboards. Unfortunately they have yet only manuals of very new ones.

Here you can download manuals for Kawai keyboards.

Here you can download the manuals for most Yamaha keyboards and synthesizers (as PDF files). If you are missing a manual or plan to buy a used Yamaha keyboard and want to know its exact features, then this is the best information source for you.

At this import company site (in former times "Asian Sources") you can find many pictures of current Chinese music keyboards, electronic sound toys and the like.

This Chinese wholesaler of plastic toys has a huge amount of photos of toy keyboards and other obscure cheap tablehooters on its site. Enter "electronic organ" into its search engine to see them. (Note: The picture pages load very slowly, but these pictures are not just thumbnails but a bit bigger (each about 25kB) and can later be expanded by clicking "open in new window" on your browser after saving the pages to disk.) If the site appears in Chinese (or character mess), click on "English" before use.

In comparison to average flea markets you can not imagine how easy it is to find here all kinds of strange no-name and beginners keyboards and sound toys as well from the great classic era as also in brand new for very reasonable prices. (To bid at this internet auction service, you only need to sign up at a web form and within 2 days you will receive a letter with a password - that's all.)
technical info:

This article from the ancient home computer magazine "Your Spectrum" (Issue 4, June 1984) explains how to connect a Sinclair ZX Spectrum home computer with the barcode reader input of a Casio VL-5. There is even a BASIC program and many technical details about the data format of the Casio barcode song books. Instruments those employ these barcode musics include the Casio VL-5, Casio MT-70 and Casiotone 701.
circuit-bending:

This artist is claimed to be the "father" of circuit- bending. You can find much of circuit- bending info there, although my understanding of it partly differs from his one. Caution: This site tends to load slow and is not text- navigable because its main page consists of a huge menu made from lots of useless picture tile ornaments.

This is another text about him.

On this pocket calculator history site you can find lots of technical info and circuit bending links about the famous Texas Instruments speech synthesizer sound toys (like e.g. Speak'n'Spell).

This is an Australian music band that uses many circuit- bend home keyboards and also does own hardware research on these. (Sorry, I got only an e-mail address but no web link.)

Here you find plenty of info about e-guitar modification (pickup physics etc.).
historical electronic instruments:

Here you can find pictures and also some info about various historical music keyboards and synthesizers.

This is a collector's site about classic electronic toy keyboards. Unlike my collection it is mainly centered on 1970th monophonic beep tone keyboards, but you can also find some freaky toy synthesizers shown there.

This is a timeline with infos of historical electronic instruments.

Here you find info about the the monophonic tube synth keyboard Clavioline and its variants.

This site is about the Theremin/ Aetherophone (the world first electronic instrument) and its inventor.
other instruments:

This historical article contains a lot of info why the piano (and its keyboard layout) became what it is, including a lot of technical details and critics on the acoustic piano and many early tablehooters attempting to imitate it.
WARNING!
This appliance fills mustard into the piano
- for emergency-use only!
If you want to understand the establishment's shiny grand piano myth and why 1960th and 70th artists decided to consider pianos their favourite hate object and smashed and chainsawed them to pieces in stage happenings, then this constitutes basically a standard work about the culture historical backgrounds.

This is a great site about repairing and collecting fretless zithers. Although they are not electronic, it is fascinating to see here the first ancestors of automatic chord and accompaniment features (see "gizmo zithers" section). A century ago zithers were as widespread as nowadays home keyboards, and the industry invented here a similar incredible variety of different instruments of partly poor concepts and quality, thus they can be well regarded as predecessors of the modern tablehooters.

This PDF file is a great abstract about the fretless zithers industry of the 19th century, including old ads with ridiculous exaggerations and lies (which reminds a lot to Yongmei transistor tooters - isn't it?!).
| | | |
| --- | --- | --- |
| removal of these screws voids warranty... | | |
| | | |
| | back | |